With Christmas just round the corner, we have the perfect gifts for your little darlings! Handmade with lots of love and attention, each of these items is 100% unique!

All prices include shipping within the UK. Shipping to the rest of the world is £2 per item.

PLAY SMOCKS
Fully lined and reversable linen and cotton play smocks,
to fit age 1 - 2.5yrs. £13 each

TOADSTOOL PLAY SMOCK
Toadstool applique on natural linen, backed in spotty cotton, fastening with snaps at the back: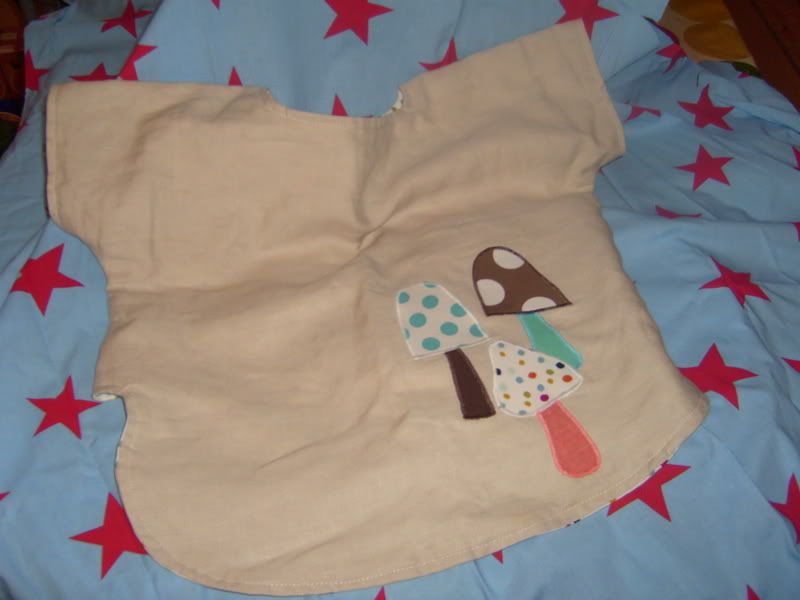 BANANA PLAY SMOCK
Cotton fabric, backed with yellow dotty fabric. Pockets on both sides: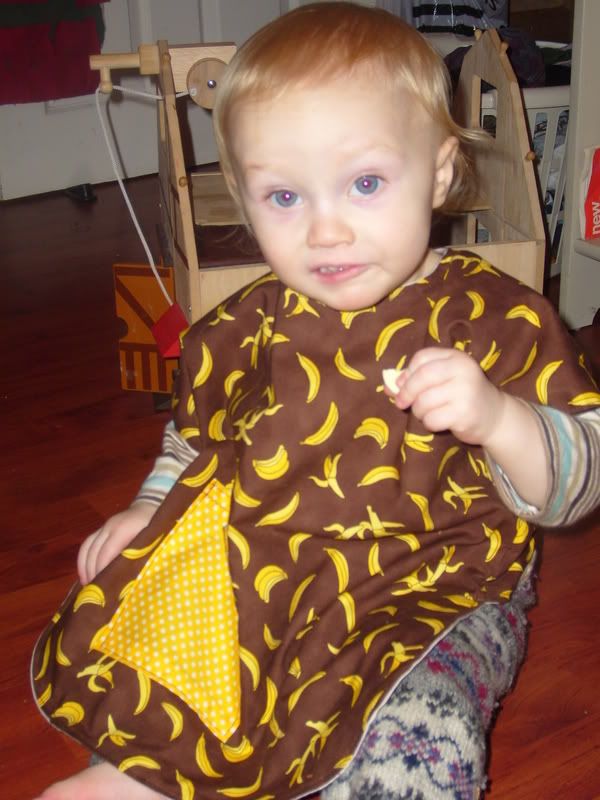 LINEN PLAY SMOCK - SOLD!
Natural linen with aqua pocket. Embellished with vintage buttons and lined with the same multi colouered spots as the toadstool one shown above: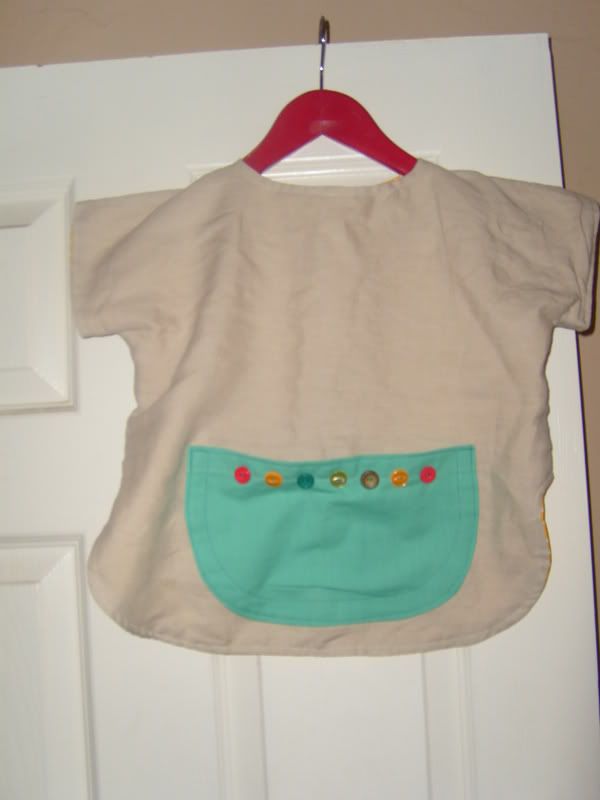 CUSTOM PLAY SMOCKS
We also have
three
custom play smock slots available for
£15 each
. Child's name or initial can be appliqued on one side of the smock or choose from my many fun fabrics or applique designs! Age 1-2.5 and 2.5-4 available.
OWL TROUSERS - SOLD!
Fully lined with baby soft cord, and featuring a sweet applique detail on the back. Age 6-12 months.
£16